About Us
Shawn Smith was born and raised on Vancouver Island. He earned his Red Seal in 1992 at KLO College in Kelowna, BC. Since then he has held the position of Executive Chef in several major hotel chains, including Delta, Best Western and Renaissance Hotels. With over 20 years of experience, Shawn's creativity and passion for his craft shine through his imaginative menus and attention to detail.
Our kitchen and serving staff are professionally attired in black and white. Friendly and efficient, they will blend seamlessly into your event and ensure your guests are tended to quickly and courteously.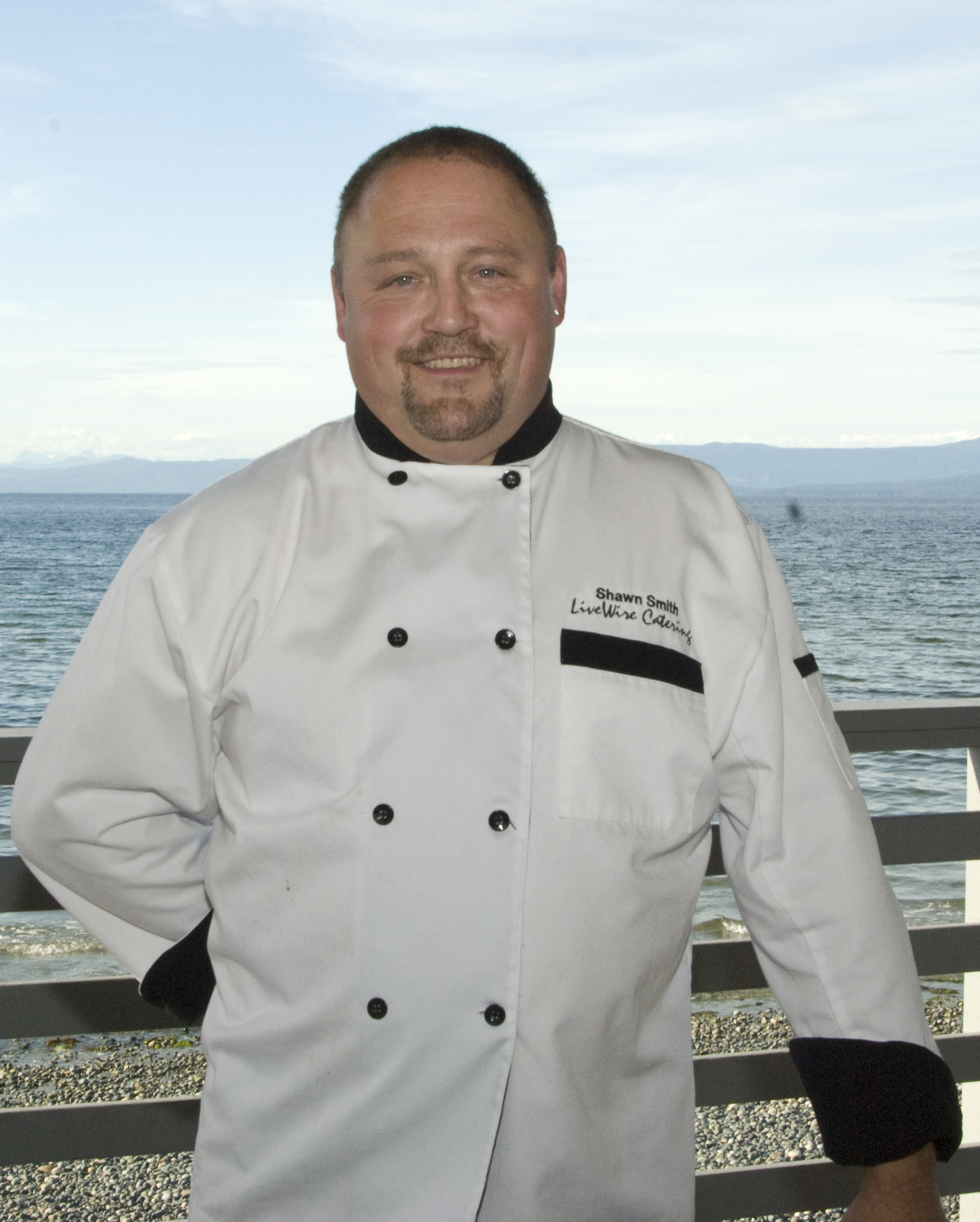 Our Services
We can do as much or as little for you as you choose. We can simply prepare and deliver your chosen menu, whether it be party trays, an office luncheon or a turkey dinner (or anything else you can think up!). We can set up a buffet, or we can prepare your meal and serve it sit-down style. Any of these things can be done in your home, your backyard, your office, or any of the numerous venues in and around town.
Guests with food allergies or dietary restrictions? We can tailor a menu to accommodate your needs and please your palate.
We can arrange for any rentals you may require, or we can suggest necessary rental items for you to obtain.
We can provide a bartender for your function (you purchase the alcohol and mix) or we can suggest a bartending service (all alcohol and mix provided).
We would be happy to offer decorating ideas and perhaps make suggestions to address any small details that might otherwise be overlooked.